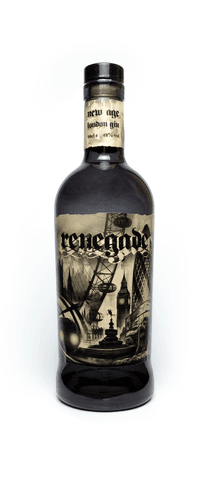 Renegade Gin (70Cl)
| | |
| --- | --- |
| Type | Spirits, Gin |
| Country/Region | United Kingdom |
| Alcohol | 42% |
Product number: 353981
Renegade is our gold medal, award winning gin.
It is the only "grain to glass" gin produced in London and one of a handful in the whole of the UK. We are not fans of following the traditional route in distilling (or life), and Renegade is contemporary on all levels.
We use 14 botanials in total. All the usual 'ginny' suspects are there such as juniper, coriander, angelica, orris, however what stands Renegade out from the crowd is the use of green, leafy botanicals such as bay, sage, winter savoury and cardamom to give it leafy fresh pine, herbaceousness on the palate. And a hint of warmth and spice is down to the addition of a West African pepper called Grains of Paradise. 
This badass gin is insanely sessionable, deliciously herbaceous and piney, with a smooth, lingering finish.
Fun fact - the label was designed by a tattoo artist!
Cocktail Suggestion
Rock'n'Tonic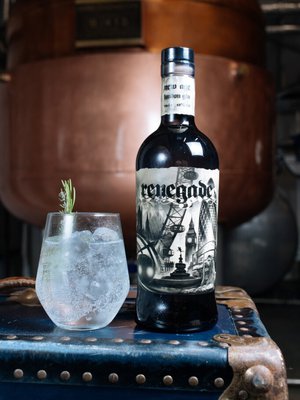 50ml Renegade Gin
100ml Fever-Tree Regular tonic
Sprig of rosemary garnish

Renegade Gin is best served as a Gin and Tonic with Fever-Tree Regular (but feel free to switch it for the Fever-Tree Mediterranean if you have a sweet tooth!). The result is perfectly balanced and powerful. The herbaceous and piney type of G&T with a smooth, lingering finish.
About the Distillery
Doghouse Distillery is an independent grain distillery located in Battersea, London. Doghouse has a full micro-brewery, a 1,500 litre copper pot still and 3 rectification columns (a total height of 21m). In the Doghouse, we make our vodka from scratch, being one of only a handful in the whole of the UK. Their first product to market, Renegade Gin, was released in September 2017.