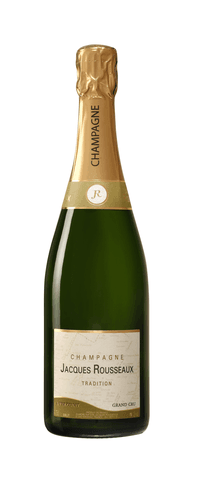 Jacques Rousseaux - Brut Grand Cru Nv Champagne
| | |
| --- | --- |
| Type | Sparkling |
| Grapes | Pinot Noir, Chardonnay |
| Country/Region | France, Champagne |
| Food pairing | Meat, Fish |
| Alcohol | 12% |
Product number: 360661
6% off
£159.00
£150.00
Price per bottle: £25.00
Sold in cases of 6 bottles
Estimated delivery date:
Mon 01 - Fri 05 Feb
Eligible for Click & Collect
Dispatched from United Kingdom
80/20 Pinot/Chardonnay. A wine that brings folk together.
About the Vineyard
Not many people know of the village of Verzenay on the northern side of the Montagne de Reims but whether they are racing past on the TGV or on the Autoroute de lEst they have all probably looked up at the hill and wondered why there is a lighthouse and a windmill on the top of the hill. They are hangovers from a former siècle. The lighthouse is owned by the village and sits atop a wonderful museum of champagne and the windmill was restored thanks to Heidsieck and is now the property of Mumm. There three wine producers in Verzenay whose title includes the name Rousseaux and Celine Rousseaux is one of them. She leases a variety of parcels of land from Bollinger on the edge of the village and her rent is simply a proportion of her harvest which Bollinger use. It might be considered a bit of a touristy thing but Bollinger run a stable of horses to harrow the space in between the rows of vines. Celine lives in an apartment originally used by Moet. She is an active member of the museum management team and produces intriguing champagnes in the family home in the Rue de Puisieux.She is generous with her time and delighted to explain the secrets of her undoubted success at making distinctive and enjoyable champagnes.