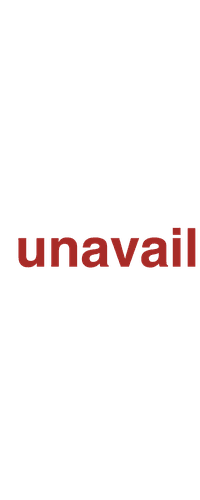 2019 Château Léoube Love By Léoube
| | |
| --- | --- |
| Type | Rosé |
| Grapes | Syrah / Shiraz, Grenache, Cinsault, Mourvedre, Rolle |
| Country/Region | France, Provence |
| Food pairing | Fish, Popular dishes, Thai, Chinese, Indian, BBQ |
| Organic | ✔ |
| Vintage | 2019 |
| Alcohol | 13% |
Product number: 343431
10% off
£14.27
£12.84
Price per bottle
Estimated delivery date:
Sun 12 - Fri 17 Jul
Dispatched from Netherlands
Wine has been produced at Château Camparnaud since 1879, but it was in 2000 that the domain was acquired by the Dutch wine expert Marnix Engels who, in collaboration with the noble Chevron Villette family, managed to realize a world-class domain. The AOP Côtes de Provence wines are ecologically produced, with respect for people and nature. Terra Vitis is a national federation of farmers, traders and industry experts who are under strict supervision of production methods and techniques. Together they strive for pure products of the highest quality while nature can be protected for the next generation.
The wines that are made at Château Camparnaud belong to the absolute top and are, given the small yields, only available in the absolute top catering, with the exception of Grand Cru wines where you can also obtain these beautiful wines.
This Prestige Rose falls in the list of MIP (premium / Hydropathe), Minuity (Prestige and Or), Miraval and Chateau d'Esclans (whispering and rock angel) and is even higher in terms of level / quality. The Prestige is a blend of the typical Provence rose namely Grenache, Cinsault, Syrah, Mourvèdre, Tibouren and Rolle. In the glass, this Château Camparnaud Prestige has a beautiful light salmon pink rosé and of course this is also a rosé which has been produced with respect for People and Nature and is ecologically certified: Terra Vitis.
The grapes come from the Côtes de Provence vineyards, which are also ecologically certified. The vines are on average between 20 and 60 years old and one of the few uses a tri-optique, so that only the best grapes make it into the selection. A Tri-optique machine is a very expensive machine and is a fairly recent principle that throws out the loose, affected grapes on the sorting table and where the grapes are subjected to an optical analysis with a camera and removed if they are not the pre-set shape or have color. These are very expensive machines that are mainly used in burgundy by the absolute top brands.
The Château Camparnaud is very elegant, fruity and beautifully dry. On the nose is the mainly notes of fresh summer fruit with some raspberry, red currant, passion fruit and hint of strawberry, but also striking in a spicy and somewhat mineral tone. On the palate the wine is round, fresh with a perfect acidity which makes this a great glass to enjoy but gastronomically this is also a wonderful wine with spicy Asian food, a Paella or a BBQ with beautiful products (delicious piece smoked salmon on the green egg) but fits well with many dishes in the Mediterranean kitchen. In addition, the sample also makes it clear that we are not talking about just a rosé here, but about a top version that comes into your glass without poison, pesticides or coastal fertilizer.