The most romantic day of the year is upon us. Whether you're planning to cook up a storm in the kitchen or opting for a cosy take away, why not warm up with some appetizing cocktails? We've gathered four tantalising recipes to get your heart racing. All you have to do is pick your favourite and follow these easy steps. Let's go!
Highclere Castle Gin: Cherry Blossom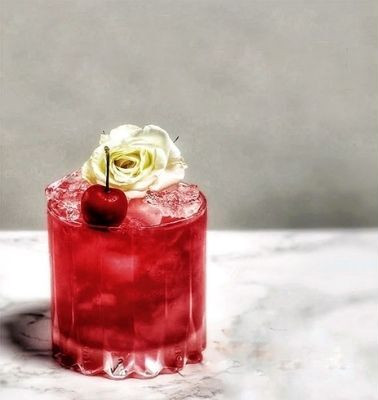 Coming directly from the famous castle in Berkshire, Highclere Castle Gin's was meticulously developed over four years. The careful selection of botanicals contains essential oils bringing to life a delicate bouquet of citrus, juniper, and floral beauty. Indulge in the forbidden fruit of the Cherry Blossom. The Highclere Castle Gin's citrus-forward nature and subtle notes of lavender set up for a beautiful bright citrus cocktail. The gin's citrus and subtle lavender notes set up for great bright citrus cocktails,
Muddle the cherries, and add to the shaker with gin and lemon juice. Shake, serve and garnish.
Lava Spirit: Lava Love Tiramisu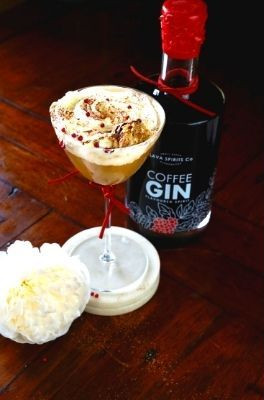 Inspired by a love of delicious Italian espressos, Lava Spirits combine sultry, rich and indulgent South American coffee with the most quintessential of English spirits. Keeping the caliente Italian spirit in mind, Lava Spirits introduces this very smooth and warming cocktail. Is there anything more desirable than a mouth-watering cocktail topped with whipped cream?
Shake with ice. Strain into martini glass. Garnish with cream, cocoa and red candy.
Bashall Spirits: Bashall Club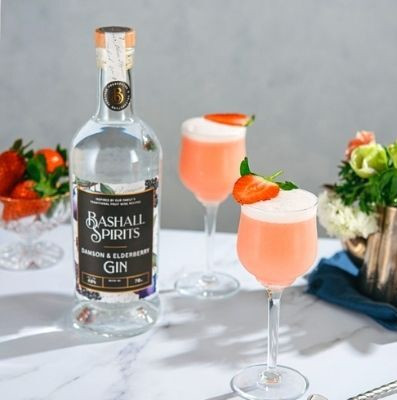 Bringing to life flavours from the past through long-cherished family recipe books, Bashall Spirits introduces this truly unique and fruity gin. On the nose, it delivers an intense hit of blackcurrant. The palate demonstrates a classic juniper character perfectly balanced with a juicy stone fruit sweetness and a sweet-tart elderberry taste. Superbly refreshing, it makes the perfect base for fancy cocktails.
Bursting with a bouquet of fruity flavours, the gorgeous Bashall Club cocktail is really a phenomenal choice for Valentine's Day. Simply serve in a Martini Glass with a Sprig of Verbena.
Pangolin Gin: Pangolins Sour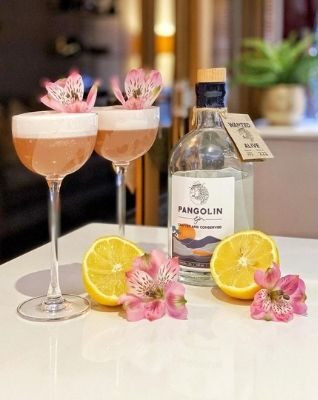 Created for the love of wildlife. This exotic gin blends African botanicals, rooibos, baobab and honeybush with fresh bursts of citrus from lemon, orange and grapefruit peel and smoky cardamom. With its creamy texture paired with light and zesty citrus notes, this delectable cocktail is no doubt a crowd-pleaser (or at least we hope it will please your partner!).
Dry shake and then shake again over ice.
We hope these delectable concoctions add a touch of luxury to your romantic evening. If nothing else, they'll take the edge off.
Want to explore more unique and quirky gins? Click here to explore our selection.