Itching to travel? Well welcome on board our food and wine world tour… First stop, gastronomical superstar France, or more specifically the sun-drenched and glamorous French Riviera. Grab your straw hat and get ready to explore the best food and wine pairings the region has to offer.

Ratatouille with Syrah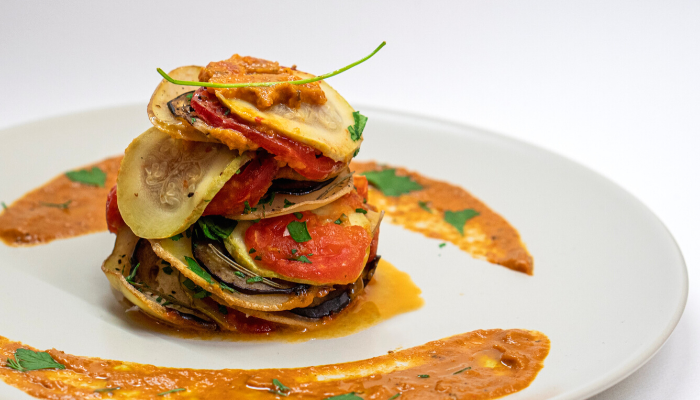 © Amirali Mirhashemian
No doubt the most famous Provençal dish, Ratatouille is a stew of seasonal vegetables built around ripe tomatoes, courgette, aubergine, peppers and local herbs. Many variations of the dish exist, so feel free to get creative in the kitchen. However, as every French grandmother will tell you, one essential rule is to cook your chosen vegetables separately and then combine them together to meld the flavours.
With this authentic recipe, there's no need for pretension. An inexpensive red from the South of France makes a very tasty choice. Look out in particular for a juicy Syrah which can have delicate notes of dry herbs and lavender when grown in this part of France - a perfect match of flavours.

Rosemary lamb with a Bordeaux-blend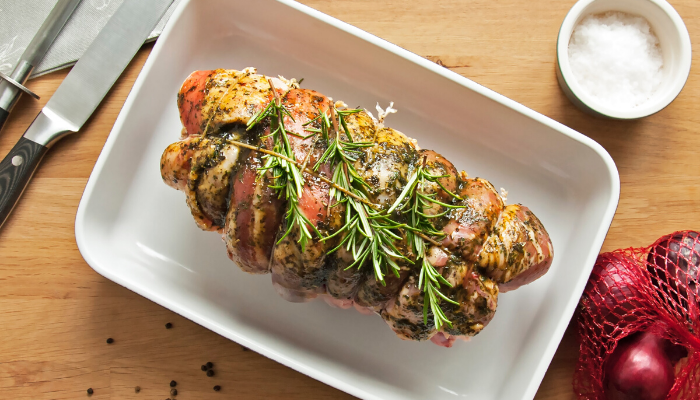 © Mike Tinnion
Southern French cuisine is all about the herbs and this delicious meal is no exception. Not only is Rosemary lamb amazingly tasty, it's also very easy to prepare and a great way to impress your guests. All you have to do is glaze the lamb with honey and pop it in the oven with onions, garlic and rosemary.
The meat's full flavour demands a wine with enough body to balance the fat. The perfect match to Rosemary lamb is a Bordeaux-blend. Dominated by Cabernet Sauvignon or Merlot, these wines are medium to full-bodied with dark fruit flavours and a touch of spice. They are even better served after a bit of bottle aging when the tannins have softened to match the smoothness of this dish.

Bouillabaisse with Provençal rosé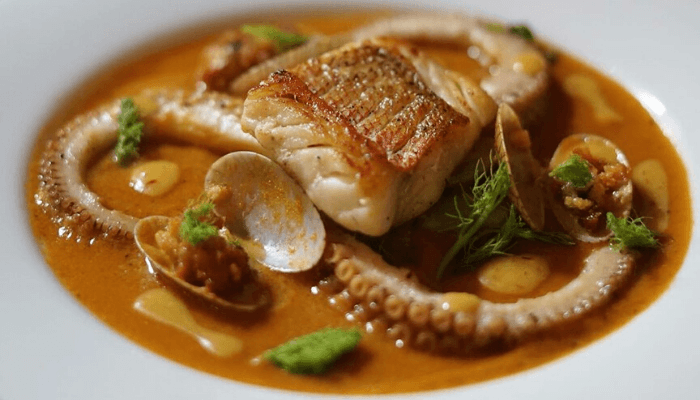 © Putra Adnyana
Originating from the port of Marseille, Bouillabaisse is one of the Riviera's top delicacies. Behind this almost unpronounceable name is an incredible seafood stew made with clams and Mediterranean fish such as mullet or monkfish. Boullabaisse's secret sauce is called rouille: an orangey fish broth seasoned with saffron and fennel.
To bring together the region's exquisite flavours, a rosé from Provence is the best match. With its crisp acidity, Côtes de Provence bodes well against the dish's pronounced flavours. If served as a starter, pair Bouillabaisse with a light Provençal rosé or with a slightly bolder style of rosé, like Bandol or Tavel, if served as a main.

Petits farcis with Provençal rosé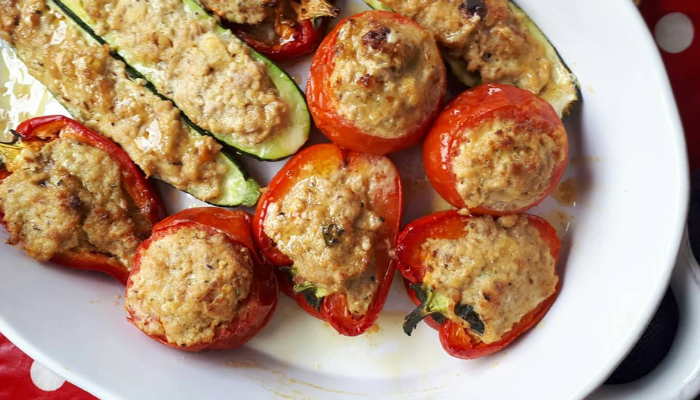 © Luz Enlacocina
The quintessential dish of Southern France. Pulpy tomatoes, courgettes and aubergine are the stars of the show in this traditional dish. They are stuffed with a mixture of minced meat, diced up vegetables and olive oil. Bake in the oven then garnish with parsley. Et voilà!
Intensely scented with the aromas of the South of France, Petits farcis calls for a light and lively wine. Fresh and airy, a Côtes de Provence rosé is the emblematic wine of the region. With its subtle fruity character, the wine brings freshness and balance to this rich Mediteranean dish.

Tarte tropézienne with sweet wine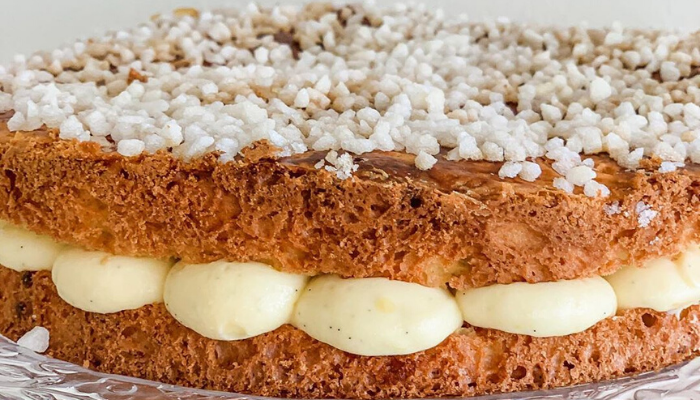 © Amélie Be
If you have a sweet tooth, this iconic dessert is a must. Tarte tropézienne (literally "tarte of St Tropez") is a brioche filled with vanilla and lemon pastry cream, sprinkled with pearl sugar and occasionally topped with fresh raspberries.
When it comes to desserts, the pairing calls for a sweet wine. The French Riviera doesn't produce many dessert wines - so we'll have to look up towards Bordeaux, or even further North in the Loire Valley or Alsace. With this thick and creamy cake, you'd be looking at a wine that is equally generous while maintaining a good balance. A demi-sec (semi-dry) Vouvray would bring the perfect equilibrium here.


Now you're all set to recreate the taste of the South of France from the comfort of your home. All that's left is for you to choose your wine and don your apron. Bon appétit!
If you want to discover more wines from France view our extensive selection here.