You're probably familiar with classic food and drink pairings such as wine and cheese... But would you know what to pair with your favourite Bourbon, spiced rum or even the nation's treasured gin?
To help you out we have pulled together a tantalising range of the perfect snacks to pair with your favourite spirits. Whether you prefer a peated whisky or a London dry gin, this guide has everything you need to satisfy your snack cravings.



Spirit: Islay Malt
Pairing: Blue cheese on oatcakes
When the peat is burned to dry the barley, it gives the whisky a smoky, iodine quality. So when thinking about a pairing for Islay Malt, you need an accompaniment that can hold its own against the smokiness and marine qualities of this island whisky. A blue cheese such as Roquefort, which is pungent on the nose and palate, is off-set by the sweet, smoky notes of the spirit. Enjoy the cheese in true Scottish fashion, spread on a handmade oatcake, washed down with an Islay Malt.



Spirit: Rye Whisky
Pairing: Ridge cut BBQ crisps
A go-to flavour for many fried potato enthusiasts, barbecue crinkle cut crisps are distinct pieces of Americana, which pair very well with American whiskey. With the fruity and spicy profile of Rye playing particularly well with the smoky sweetness of the crisp, you will find yourself scrunching the packet quicker than expected.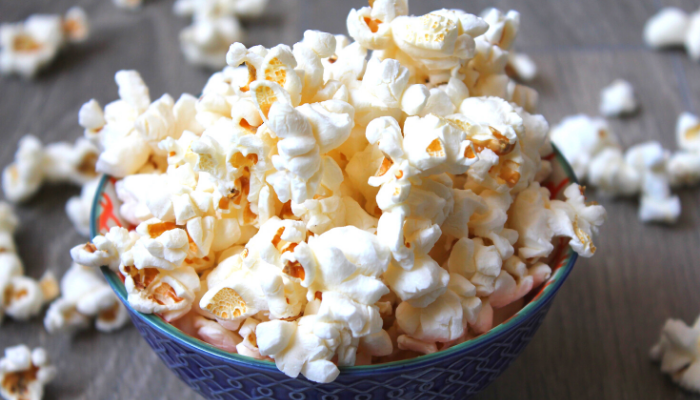 Spirit: Bourbon
Pairing: Salted popcorn
Aged in American oak and made primarily from corn, Bourbon has a deliciously sweet quality and a fuller body than almost any other spirit around. It is this sweetness that works wonders in offsetting the saltiness of the popcorn.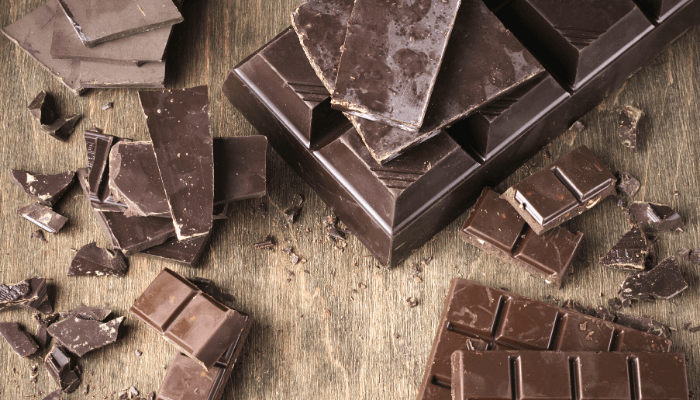 Spirit: Aged Rum
Pairing: Dark chocolate (70%+ cacao)
Like a good barrel-aged rum, quality dark chocolate is full to the brim with dark, broody flavours of tobacco, coffee and even leather. You can look to match tasting notes for single origin chocolates with the right barrel profiles should you wish, but we think it's perhaps better to spend that energy eating and drinking.


Spirit: Tequila Añejo
Pairing: Pork scratchings
When it comes to tequila, you may think only Mexican food will pair well, but think again. The time spent in small casks ages some of the fire and heat in Añejo, making it much more approachable when it comes to food. Almost identical to Mexican Chicharron, defined by crunch fat and salt, the pub classic snack of pork scratchings is a great bite to crunch down. The strong flavour of the scratchings pairs well with the rich burnt sugar flavour of Añejo.



Spirit: London Dry Gin
Pairing: Wasabi peas
With a heat that is bright, herbaceous and feels cleansing, wasabi peas mimic the cleanliness of a juniper-forward classic London dry gin. The brightness of the citrus within the gin creates an exciting combination with the salty warmth of the wasabi. If the heat gets the better of you, quell with tonic.

What do you think of these suggestions? Let us know in the comments which pairing works best for you! If you're looking for more inspiration, start experimenting with our selection of thousands of spirits here.