Louis Latour, Castello Banfi, Seresin Estate, Morgenhof... these world renowned wineries need no introduction. Meet the new world and old world producers that have never before sold online directly from the vineyard to your door.
Castello Banfi 
Castello Banfi was founded in 1978 by the Mariani family who
 saw great potential in this then sleepy Tuscan region and from the start their goal was to establish a point of excellence in Montalcino.
Today they own Europe's largest contiguous estate and farm land in Montalcino, Chianti, Bolgheri and Piedmont.
Combining a respect for tradition and the environment with state of the art research and working practices they have helped to transform the region's wines and established Banfi's reputation in an impressively short period of time.
They produce premium wines in Montalcino and beyond with a profound respect for the land and people from which they come.
Discover the collection
Champagne Gosset
Gosset is the oldest wine house in Champagne. It was founded in Aÿ in 1584 by Pierre Gosset an alderman and wine-grower who made mostly red wines.
In the 18
th
century Gosset joined their neighbours and began to produce sparkling wines for the first time. It was at this time that the house adopted the unique antique flask-shaped bottle that is still used today.  
Gosset's wines are characterised by their purity and expressiveness.
Grapes (Pinot Noir and Chardonnay) come mainly from premier and grand cru vineyards surrounding Epernay and their winemaking style is characterised by minimal intervention, extended ageing and no malolactic fermentation.
Gosset Ranked 4th Best Champagne House (among 50) by the highly acclaimed Revue du Vin de France.
Discover the collection
Frapin Cognac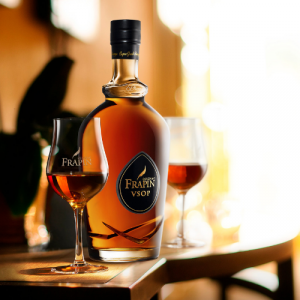 Cognac Frapin has an illustrious history. Still in original family ownership, the company's head Jean-Pierre Cointreau is a direct descendant of the founder and can trace his family's vine growing and distilling history back to 1270. 
Cognacs are made entirely on the family's single estate which includes 240 hectares of vines surrounding the Château de Fontpinot with its distillery and ageing warehouses over two levels.
The whole property lies in the Grande Champagne area which is regarded as Cognac's best appellation and is highly prized for both the quality and intensity of its spirits and their longevity.
The extended ageing that all Frapin's Cognacs receive sets them apart from their competitors and contributes to the House's rich, complex and smooth style.
Discover the collection
Henry Fessy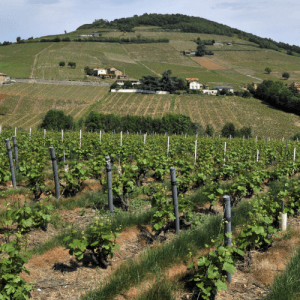 Henry Fessy is located in the heart of Beaujolais. Their winery sits in the shadow of Mont Brouilly and their unique domaine is the most geographically extensive in the region and includes vineyards in nine of the 10 Cru appellations.
This unique resource allows their team to gain an intimate understanding of each vineyard and the specificities of each vintage resulting in exceptional and expressive wines.
Laurent Chevalier, their Director and a talented winemaker, crafts wines showcasing the myriad of styles possible from the Gamay grape and the region's varied terroirs.
Beaujolais wines range from light and fruity through to floral, earthy and mineral in character.
Discover the collection
Maison Louis Latour
Founded in 1797, Maison Louis Latour has been in family ownership for eleven generations and are one of the region's most famous names.
Maison Louis Latour owns almost fifty hectares of grand cru, premier cru and communal vineyards in Aloxe-Corton, Gevrey-Chambertin, Puligny-Montrachet, Vosne Romanée, Pernand-Vergelesses, Savigny-lès-Beaune, Pommard, Volnay and Beaune.
Their Domaine represents the largest single holding of Grand Cru vineyards in the Côte d'Or. They also produce all their own barrels at their small, traditional cooperage in Savigny-Lès-Beaune.
Discover the collection
McHenry Hohnen
McHenry Hohnen Vintners was founded in 2004 as a venture between pioneer Margaret River winemaker David Hohnen and his brother-in-law and vine-grower, Murray McHenry.
All the grapes are sourced from family owned vineyards in the southern part of the Margaret River region. The McHenry Hohnen intention is to shape wines with verve and vitality.
This is done by embracing a 'hands-off' winemaking philosophy, where each wine is a focussed expression of its variety, its growing season and its individual site.
Viticultural practices embrace old-school holistic farming philosophies and biodynamic practices which cultivate an environment where the soil and its organisms, along with plants, insects and animals, co-exist in a thriving equilibrium.
Discover the collection
Michel Redde et Fils
The Redde family have been vigneron for fourteen generations.
The knowledge passed from father to son has given them a detailed understanding of their vineyards and allows them to create expressive and highly individual wines.
The speciality of the Redde family is a series of single vineyard wines from the communes of Tracey-Sur-Loire, Pouilly-Sur-Loire and Saint Andelain.
Each commune is an example of one of the  three main soil types in Pouilly-Fumé appellation and the three wines express the complex characteristics of each.
Discover the collection
MOMO
MOMO, offspring in Maori, is a range of wines from Seresin Estate in Marlborough.
An organic and biodynamic winegrower, Seresin uses some of its own grapes and selects sustainably and organically grown grapes from a single, dedicated grower to produce its MOMO wines.
From its roots as part of the Seresin family, MOMO has developed its own identity, with wines which are true to variety and reflect the essence of their fruit characters.
Discover the collection
Morgenhof Estate
Morgenhof Estate is situated in the Stellenbosch region of South Africa. The 213 hectare estate is located on the slopes of the Simonsberg mountain.  
In 1993 the current owner Anne Cointreau bought the estate and brought a wealth of knowledge and experience with her from France's Cognac where her family can trace their involvement in viticulture back to 1210.
In 1995 a newly constructed underground, octagonal cellar was completed. It was built so that Morgenhof's wines have the perfect conditions to age and develop.
During construction 10 000 cubic metres of soil was excavated and afterwards a formal garden created above the cellar.
Discover the collection
Seresin Estate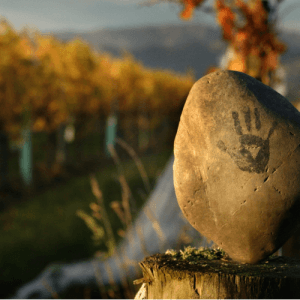 Founded in 1992 by cinematographer Michael Seresin, Seresin Estate isa new world winery with an old world approach. Seresin Estate is farmed organically and operates under biodynamic principals. It encompasses not only the vines and olive groves, but also pasture land, livestock, vegetable gardens and orchards, as well as native vegetation. Organically and biodynamically grown, hand-tendered and hand-picked, the grapes are hand-made into wines of passion, grace and spirit.
Discover the collection
Simonnet-Febvre
In 1840 Jean Febvre, a barrel cooper from Montbard, founded the winery which is now Simonnet-Febvre.
Today it remains one of the oldest and most traditional Chablis producers in the region.
Simonnet-Febvre produces top-quality Grand Cru and Premier Cru Chablis, it makes regional wines such as Côte d'Auxerre and Irancy, and remains the only house in Chablis to produce the regional sparkling wine, Crémant de Bourgogne.
Discover the collection
Vidal Fleury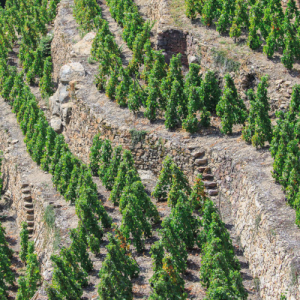 Founded in 1781, Vidal-Fleury is located in the midst of the Côte-Rôtie vineyards in the Northern Rhône, and is the oldest continuously operating wine producer in the Rhône Valley. Since the early days Vidal-Fleury has established a reputation for the production of high quality wines which show individuality and the typicity of the different Rhône appellations from which they come. Vidal-Fleury's renaissance began in 1984 when it was purchased by the Guigal family whose support allowed the business to flourish whilst still allowing it to operate independently.
Discover the collection
Viu Manent
Viu Manent was founded in 1935 and are one of the longest established producers in the region in the renowned Colchagua Valley and cover 260 hectares over 3 locations: San Carlos, La Capilla and El Olivar.
Viu Manent craft wines from Chardonnay, Sauvignon Blanc and Viognier for whites and Malbec, Syrah, Carménère, Cabernet Sauvignon and Merlot for reds.
They are highly respected and particularly known for the high quality of their Malbecs. Operating internationally their wines have been recognised in many major international wine competitions.
In 2010 they were named the most awarded Chilean winery in a survey of gold medals and trophies awarded in major international competitions by Vitis magazine.
Discover the collection
Wakefield Wines
Wakefield is a third generation family wine business and was founded in 1969 by Bill Taylor who was inspired by his love for the red wines of Bordeaux's Medoc region.
He was drawn to South Australia's Clare Valley with the attraction of the red-brown loam over limestone soils (also known as Terra Rossa) and the Clare Valley's cool climate which were known to be ideal for the cultivation of Cabernet Sauvignon vines.
Today Wakefield is headed up by Mitchell Taylor whose philosophy blends an 'old world' estate mind set with 'new world' winemaking innovation; coupled with an almost fanatical attention to detail and obsession with quality.
This results in wines of tremendous quality and style that are made with respect for the company's family heritage. Wakefield was recently acclaimed as the most Awarded Winery in the World by  The World Association of Wine Writers and Journalists (WAWWJ).
Discover the collection