From spirits inspired by 18th century Venetian balls to gins infused with wild-grown British botanicals... There's a whole world of spirits out there. One thing they have in common is a dedication to taste.
Take your tastebuds on a trip off the beaten path with these signature serves from Winebuyers' favourite artisans.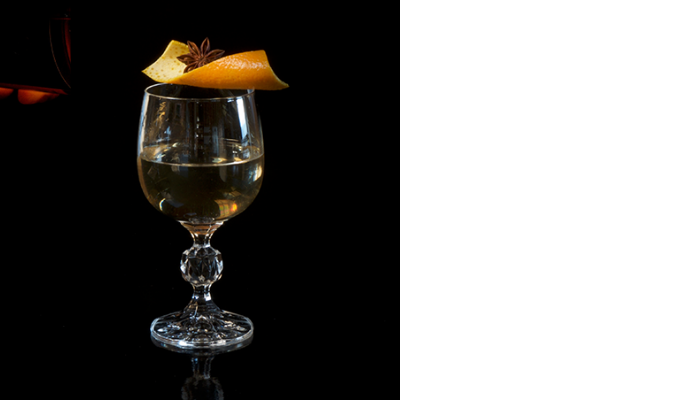 It took three years for Cadello to develop the perfect recipe for this unique and incredibly smooth spirit. Crafted in Italy it combines eight local ingredients with ingredients sourced along the Silk Road.

Silk Route Negroni
30ml Cadello
15ml Opihr Gin
Splash Vermouth
Orange zest garnish
Because Cadello has a particular depth and complexity, it has a full range of flavours and takes one on a bit of a sensory journey. On the palate, flavours of star anise and mint give way to coffee, chocolate, vanilla, and hazelnut. For the Silk Route Negroni, stir over ice for 30-40 seconds and strain into a glass with ice. Garnish with orange zest. Warm and delicious.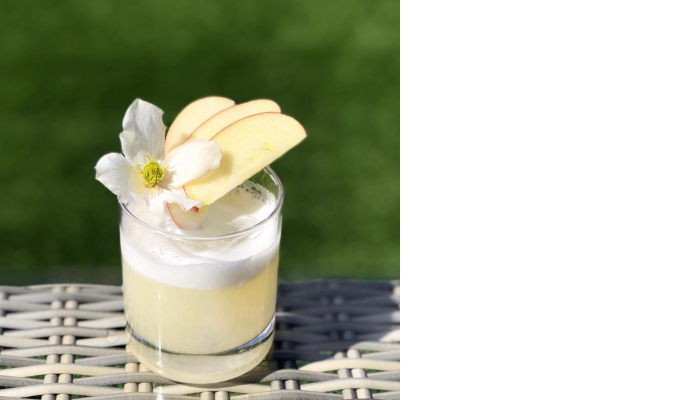 The Old Curiosity distillery is set in The Secret Herb Garden in Edinburgh, where over 600 varieties of herbs, from apothecary rose to lavender and cornflower, are nurtured to produce their wonderful range of gins. Passion for creating unique tipples from glorious natural ingredients is at the heart of what The Old Curiosity do.
Rose & Apple Sour
40ml Apothecary Rose Gin
5ml smokey whisky
20ml cloudy apple juice
10ml sugar syrup
Apple slices garnish
With hints of Turkish delight and brown sugar on the palate and potpourri on the nose this is a gorgeous, smooth gin that is as refreshing as it is beautiful. Mix all ingredients in a cocktail mixer and give it a good shake. Serve with apple slices and a wild flower rose for romantic effect.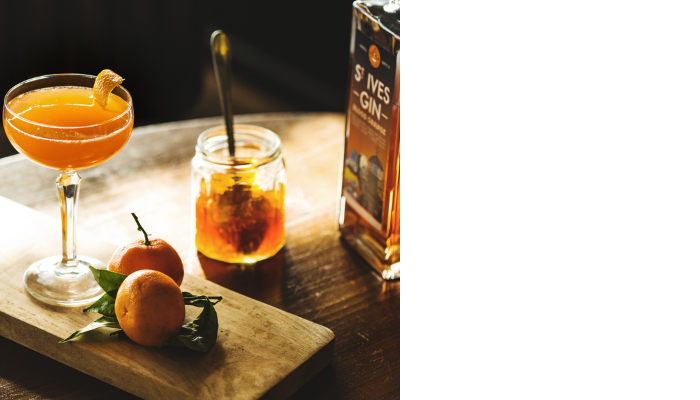 From the smooth cobblestones of St Ives, to the wild cliffs of Zennor, St Ives Liquor captures Cornish spirit in each and every bottle. Blending locally foraged and fresh botanicals from the coastlines, moors and cliff tops, the brand handcrafts a vibrant range of premium gins and liquors infused with St Ives' soul.
Marmalade Martini
35ml St Ives Blood Orange Gin
25ml SILCo Limoncello
15ml red vermouth
2 spoons marmalade
Who said marmalade was just for breakfast? This special cocktail is for marmalade lovers no matter the hour. Combine all ingredients in a cocktail shaker with plenty of ice. Shake well until ice cold. Serve in a coupe glass with an orange twist and a stick of rosemary.
Renegade is a gold medal, award-winning gin made by Doghouse Distillery in Battersea, London - it is the only "grain to glass" gin produced in the city. Doghouse spirits are inspired by music and the Renegade Gin is often described as "rock'n'roll in a bottle". Dark and mysterious on the outside, the liquid inside is deliciously refreshing and insanely quaffable.
Rock'n'Tonic
50ml Renegade Gin
100ml Fever-Tree Regular tonic
Sprig of rosemary garnish
Renegade Gin is best served as a Gin and Tonic with Fever-Tree Regular (but feel free to switch it for the Fever-Tree Mediterranean if you have a sweet tooth!). The result is perfectly balanced and powerful with herbaceous, piney flavours and a smooth, lingering finish.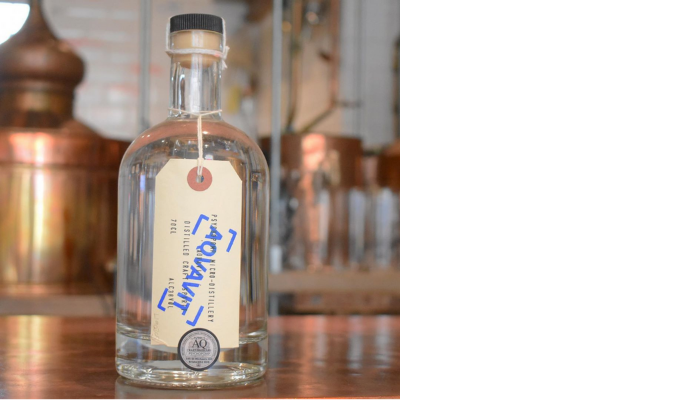 Psychopomp Microdistillery is a boutique, independent distillery based in Bristol. Extremely small and handmade copper pot stills are used to produce local craft gins, rums and liqueurs in very limited quantities.
Aqvavit Gibson Martini
60ml Psychopomp Aqvavit
10ml Dry Vermouth
Silverskin pickled onion garnish
A versatile dill and caraway infused spirit that can be enjoyed in a number of ways: a flavoursome twist to a Bloody Mary or a pre-dinner martini cocktail like Gibson Martini, the brand's signature serve. Stir ingredients over ice, serve in a chilled glass and garnish with 2 silverskin pickled onions. This take on a classic Scandinavian drink will no doubt seduce all gin drinkers.

Drawn by a common passion for craft distilling, a group of friends came together to create a new kind of distillery, producing handcrafted, artisan spirits with uncompromising quality. The Colorado High is one of these exceptional gins made from the highest quality CBD in the world, grown at mile-high altitudes in the Colorado Rockies.
CBD G&T
50ml Colorado High CBD Gin
200ml Fever-Tree Indian Tonic
Slice of grapefruit garnish
Great after a long day to help relax you or to chill with friends. Made for people who like fresh herbs like mint, basil and rosemary, or spices like cinnamon and cardamom. Pour a generous measure of Colorado High over ice, add a splash of white vermouth and mix with Green Stem tonic to taste.

Continue exploring the fascinating world of spirits with our selection of 10,000 spirits from all around the world. From London Dry gins to Carribean rums, Cognacs, Japanese whiskies and more, stock up on your favourite tipple with Winebuyers.com today.